Intelligent Spark Plug 360
A New Spark Plug That Generates Higher Torque With Less Emissions
Introducing the Intelligent Spark Plug 360
Intelligent Spark Plug 360 is a unique concept, build using advanced laser welding, with electrodes made from ultra-high temperature alloy. Measures where the air-fuel mixture is richer, 360 degrees around the center electrode, and ignites in that precise point.
BENEFITS
(8 TIMES) BETTER IGNITION
FAST AND COMPLETE COMBUSTION
REDUCE RESIDUAL HEAT AND INCREASE THE ENGINE'S LIFE
OUTSTANDING LIFE SPAN: 7 YEARS/100.000 MILES WARRANTY
REDUCE/ELIMINATES CARBON BUILD-UPS
SMOG/POLLUTION REDUCTION UP TO 80% DEPENDING ON VEHICLE TYPE AND AGE
PLUG AND PLAY SOLUTION TO HELP TO PASS THE SMOG CHECK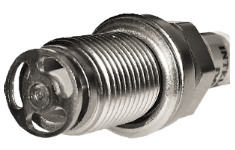 Order Now
1999 Hyundai Elantra Station Wagon with a 2.0Liter engine
I have always had problems getting my car smog mainly because it's over 20 years old and runs poorly. Well I had to smog the car this year and Mr. Chirila had sent me a set of his spark plugs that he said would reduce emissions and improve the car performance. I was skeptical but did install them and went to have my car smog. Well when the test came back from Sacramento not only did my car pass the smog test, the technician stated that my car has the emissions of a new car. I was totally amazed and very happy. I have only driven the car a day or two but already it seems that I have more power.
I would absolutely recommend this product to all of my family and friends as well as anyone that will listen because I believe this product should replace what's in the market now.
I rate the plugs an absolute 5 stars!
My name is Judah Ben-Hur, the owner of a 2012 Grey Honda Odyssey with 170,000 miles to date.
I had an opportunity to replace my factory recommended spark plugs with a set of Intelligent Spark Plugs.
They were installed professionally by a Goodyear service center in Lake Forest, CA the week of December 17, 2018. After installation I noticed an immediate increase in performance. Acceleration was instant. 0 to 60, in fewer seconds than before. Idle was smooth, and just the overall sound of the engine. I drove the car around the surface streets and freeways to get a sense of overall performance and noticed a better fuel use per mileage. I pride myself as a precision driver, because of my work, and the amount of driving that I do per year in excess of 100,000 or more.
I know how to regulate my driving to maximize not only the fuel ratios but the overall performance of each component of the car.
The real test came with a trip to Oregon, 969 miles one way.
That trip was taken from 12/22/2017 to 12/23/2018. Considering road conditions, driving speeds, terrain, weather, load, I tanked up twice (2) going up and twice (2) coming back to Los Angeles, CA. I estimate a savings of at least $120 each way, considering the variances in gas prices as well per gallon.
My meter display on the dashboard panel use to read 350 miles estimate till empty, when I tanked up, now it reads between 444 to 483 miles estimate till empty.
Let the numbers speak for themselves and my money saved for such a minimal investment in these spark plugs.
Would I recommend them? YES, with 100,000-mile lifetime? YES
Will I tell everyone? YES, Am I happy? YES
Rating by stars. 1,000,000 stars, 6 stars on Yelp, 6 Stars on Google
Honda should strongly consider as should other auto makers to offer as a second choice these Intelligent Spark Plugs. This product is NOT A "AS SEEN ON TV "product. This is a very serious product. I know, I have benefited financially, and my car has by consuming fuel the best and efficient way possible.
I installed the LPC intelligent spark plugs and found greater throttle sensitivity, more power and better acceleration. Also gains in fuel economy, approximately 50 Kms more per tank! I already run Premium 98 octane fuel and sometime notice engine knock underload, however this has gone since installing the Intelligent spark plugs, plus the further improvement to both performance and economy.
I recommend these intelligent spark plugs, you will see a real and notable improvement in your cars day to day driving including the economy. 5 stars, very happy.
1995 BMW 525i with 528.750 miles
All Original Engine, no engine repairs (except water pump) no rebuild, not even a value job since new.
Standard Plugs average on the highway about 28 MPG. Miles per tank max out at about 540 miles. At 540 miles the low fuel warning light is on solid. It would come on intermittently at about 500 miles. At 540 miles it was definitely panic mode to find a gas station.
With Intelligent Spark Plugs installed when I first started the car, I nearly over revved it! Average on the highway about 30.9 MPG. Miles per tank estimating about 620 miles. At 580 miles the intermittent warning light had not yet come on. Based on that I would estimate it would get to about 620 miles per tank so an extra 80 miles per tank. Again I had already attained an extra 40 miles per tank (580 vs 540) and I was not yet in danger of running out of gas nor had the low fuel warning light yet come on (yes it still works).
I've been doing a twice a year trip to Oregon for the last 18 years with this car and put it on cruise control for about 700 miles up the Interstate 5 freeway. I know my car inside and out. It was an apples to apples test and I kept the mileage log up and back. The Intelligent Spark Plugs clearly increased the mileage and pep of the car. The car runs as good or better than it did 15 years ago.
Now, after couple months, I have had time to do combination city/highway driving. I find that I believe the mileage has approved again about 2 mpg give or take. I don't have a set routine so I cannot give apples to apples for a repetitive run but having several months now of combination driving I can definitely see a noticeable improvement in mileage. For example on one combination city/highway tank where I ran to nearly empty I easily exceeded my highway only mileage range (540 miles on a tank) that I got with OEM spark plugs. I had not even fully filled my tank, it was close but not quite full, and I refilled at 548 miles and my warning light had not yet come on. So I achieved more city/highway combination miles with the Intelligent Spark Plugs than I did highway only mileage with the OEM plugs. 5 stars, very happy, and I absolutely recommend them!
2004 Chevy Tahoe 4.8L V8
Engine noise was reduced.
Experiencing better acceleration.
Mileage increased from 12.5 MPG to 13.5 MPG.
When driving up hills no more down shifting; better torque.
It is worth replacing stock spark plugs with these great Intelligent Spark Plugs. 5 Stars!
December 8, 2017
2008 Suzuki SX4
Very happy with the new Intelligent Spark Plugs.
My car has some 123,000 km on the odometer and recently I had to do the emissions test.
With the Intelligent Spark Plugs it passed the test right away.
Engine makes now less noise while running. It also has better torque; at a STOP sign with the car's transmission in DRIVE I have to keep my foot on the brake pedal to avoid moving forward. This only happened before when my car was new.
In general, my car runs now better and quitter; just by replacing the spark plugs. 5 Stars!
October 24, 2017
2005 Toyota Celica GT
I have had these spark plugs installed for over a month now and I have noticed a few things about the car:
Cold starts are way leaner, the engine's rpm fall much faster to its regular idle rpm after starting the car.
When standing at the traffic light, the engine sounds and feels smoother than before and the engine also sits at a lower rpm than previous.
I have also noticed that the car felt more lively. In the beginning, I would find myself accelerating faster than I wanted from a standstill, while applying the same throttle. Afterwards I got used to it and now I'm applying less throttle to obtain the same result. This also means that now, when I'm not stepping on it, the car shifts up sooner.
These led to a mild but welcomed increase in mpg of about 5%, from 28 to 29.5 mpg, on a 70/30 highway-city driving cycle.
All in all, I am very pleased with the performance of these spark plugs, and for the price and ease of installation, I consider the decision to buy them a no-brainer. 5 Stars!
October 24, 2017
2003 Indian Chief Vintage Motorcycle
I recently replaced spark plugs on my Indian Chief Vintage Motorcycle with two Intelligent Spark Plugs from LPC Electronics Inc.
I noticed a huge difference in performance and ride of my motorcycle.
It runs much smoother and much quieter.
The new Intelligent Spark Plugs burn the entire fuel in the cylinder and I do not smell the unburn fuel coming out of Exhaust Pipe any more.
Changing gear in much smoother without jerking and it has improved my gas millage by about 20 percent.
I highly recommend the Intelligent Spark Plugs for every combustion engine. 5 Stars.
October 24, 2017
2001 Dodge Neon
With the Intelligent Spark Plugs, the little old engine runs now better, smoother and with better acceleration. I don't have a mileage improvement number; will add later after doing few fill ups of the gas tank and have more data. 5 stars!
October 24, 2017
2005 Chrysler Town & Country Limited
First time in the morning while driving kids to school, on the first day I drove our minivan with these new Intelligent Spark Plugs, I called my husband to tell him that something is "wrong" with the engine. I told him that I am just touching the gas pedal and the minivan jumps and responds much faster than yesterday. His advice was to continue to drive carefully and see how these new spark plugs work on our minivan.
After using them a long time I can say that the engine runs a lot better, it is more responsive, quieter, the gas tank fill-ups last longer, and I can't smell anymore that bad smog when starting it in the mornings.
One day I stopped at the gas station for a re-fuel. As usually I pressed the 87 gasoline button, and being as always in a rush… I picked up the Diesel hose instead the gasoline one.
Since it did fit the refueling port, I start to fill it up. The bad smell made me worry, and when I noticed that the display at the gasoline section of the pump did not record a thing, I stopped refueling. By that time, I already added to the almost empty gas tank some 4 gallons of diesel fuel!
I start the engine and driving carefully I got home in couple miles.
When we called Chrysler dealer to ask for advise we've been told that the gasoline engine running with some 50% diesel contaminated gasoline will fail to start and the gas tank need to be purged and decontaminated along with the injection system.
My husband drove it later to the nearest gas station and top it up with the most expensive gasoline.
With these amazing Intelligent Spark Plugs the engine survived this unfortunate experience. 5 Stars.
October 24, 2017
1998 Toyota Tacoma
Had the Intelligent Spark Plugs installed on my old truck, at these guy's business.
Boy, what a difference!
The engine changed its tune immediately, compared with the minutes before replacing the original spark plugs.
It is peppier, and runs so round compare with before that I almost fell asleep on my way home.
I don't smell anymore exhaust gases when I start it up in the morning.
Because is old and it won't tell me the MPG numbers but I feel from what I pay at the pump that now mileage is better.
October 24, 2017
STIHL MS 362C Chainsaw
With the new Intelligent Spark Plug the engine starts faster, runs smoother, better power, and no more inhaling smog when using it! 5 Stars.
October 24, 2017
Husqvarna 450E Chainsaw
Used to have issues at starting, and occasionally power lag when revving it up.
With Intelligent Spark Plug it starts a lot easier, engine runs much smoother, it has better torque, and no more smelling smog! 5 Stars.
October 24, 2017
2002 Infinity I30
After installing Intelligent Spark Plugs, the engine runs much better, smoother, with better acceleration, no smog, and better mileage. It feels like getting a new engine! 5 Stars+.
October 24, 2017
2017 Toyota Sienna Limited AWD 3.5
Our new minivan's mileage is EPA rated at 18MPG City and 24MPG Hwy.
We do often long highway trips, driving some 50% city and 50% Hwy, and we expected a mileage between 18MPG and 24MPG.
At the 5,000 and 10,000 mile service appointments we complained about the overall mileage that was only 16.0MPG; less than the City rating!
Dealer checked everything and nothing was found to be wrong with the engine or transmission. The blame was on the All-Wheel Drive system and traffic congestions…
At 11,231 miles, the original spark plugs have been replaced with the new Intelligent Spark Plugs.
Now, the overall MPG at 15,397 miles is up to 16.9MPG, some 10% better mileage!
The minivan also starts better, drives better and smoother, and have better power when needed.
5 Stars.
October 24, 2017
2012 Honda Foreman ATV
Used to have issues when starting; most of the times will start only at a second attempt.
Now starts instantly, engine runs smoothly, much better torque, better power, and no more bad smelling smog! 5 Stars.
October 24, 2017
Sometimes we focus too much on disruptive technologies and we forget about conventional approaches. Who knew that the decades-old spark plug technology has room for improvement that can make a big impact. I am an electrical engineering professor and I was not particularly impressed by the Intelligent Spark Plugs claims at first. However, when I listened to the approach they use I was convinced that there might be room for improvement. Finally, I decided to try one set on my old 2005 Camry, the car I particularly use in the city for grocery shopping and for dropping kids etc.
Unfortunately, 2005 Camry does not have MPG calculations. However, since I have installed these spark plugs I started to record how many miles I drove and how much gas I fill in each time.
My conclusion is that these spark plugs do work. I gain about 15-20% improvement in gas mileage in my car. Moreover, I realized that the black smoke at the first start in the mornings greatly reduced. MPG numbers might seem small. However, considering the fact that there are hundreds of millions of cars, trucks etc. out there and burning fuel, improving gas mileage by 10% might be equivalent to replacing 1/10th of those by electric vehicle, a goal that we can barely reach in 2 or 3 decades or more. Considering the battery cost and scarcity of Lithium, we may not even reach the goal of widespread electric vehicle use at all.
I think everybody should support such efforts that create a little change in conventional technologies, like what Intelligent Spark Plugs, but has a potential for a big impact. At least until we have a better technology. 5 Stars!
October 24, 2017
2012 John Deere D105 Lawn Mower
With Intelligent Spark Plug it starts faster, engine run smoothly, better torque, and no more visible smog. 5 Stars.
September 20, 2017
My 2008 Infiniti EX35 had an annoying problem of hesitating to accelerate. I had a complete tune up done on my car but I still had the same problem. A friend of mine recommended Smart Spark Plugs from LPC Electronics. I took on his advised and replaced all 6 plugs on my car. The problem was resolved and there was no more delay or hesitation on acceleration. My engine runs much quieter and smoother and on top of that I am getting better gas millage on my car, especially on the freeway. I highly recommend LPC Intelligent Spark Plugs for every car. They clean up the engine and prolong life of the car. 5 Stars.
September 7, 2017
2008 Ford Fiesta 1.3
For the past 2 years, my car had some cold start issues, sometimes needed to have the ignition turned on up to 3 times. Many engine/ignition parts replaced , and tried different spark plugs including top of the line ones, without success. I learned about Intelligent Spark Plugs on http://www.IntelligentSparkPlugs.com and did purchase a set. A good incentive was their cost, about half price compared with the most expensive spark plugs that I installed previously on my engine without noticing any changes.
After my mechanic installed the Intelligent Spark Plugs we noticed that the engine starts now faster, engine sounds quieter and smoother, engine idle at lower RPMs, and there are no more RPMs fluctuations when engine is idling.
My car is now peppier (not like a Ford Mustang) but there is some extra torque when starting from STOP or from red-lights. There is no more noticeable smog smell from the tailpipe and even noticed the fuel consumption getting a bit better. Initially my mechanic was skeptical when I ask him to install these new released Intelligent Spark Plugs; now he admits that he never noticed these improvements on an engine, just by replacing the spark plugs.
I believe that even my neighbors are now happier when I start my car; it starts right away and is no more making annoying noise.
I fully recommend these new Intelligent Spark Plugs and rate them at 5+ stars!
How it Works
The Intelligent Spark Plug delivers the sparks in a toroid or doughnut shaped area positioned equally away from the cylinder walls, the top of the combustion chamber and from the bottom of the combustion chamber. It then senses where the fuel/air mixture is richer (in fuel) and ignites in that precise point...generating higher torque and significantly reducing harmful emissions.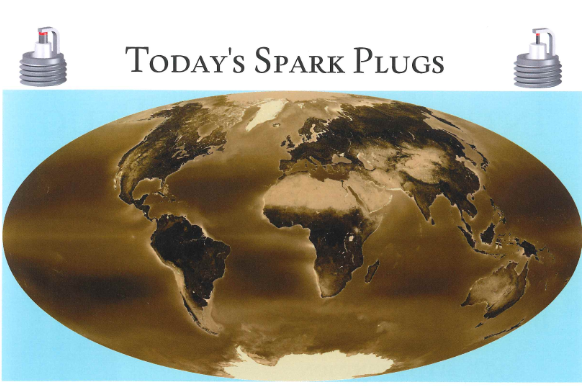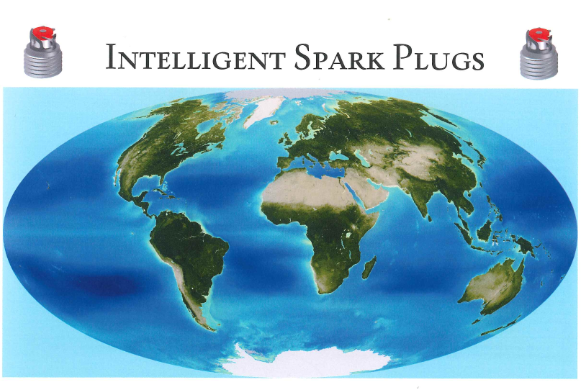 SMOG CHECK VEHICLE INSPECTION REPORTS
15 YEARS OLD CAR
WITH OEM PLATINUM SPARK PLUGS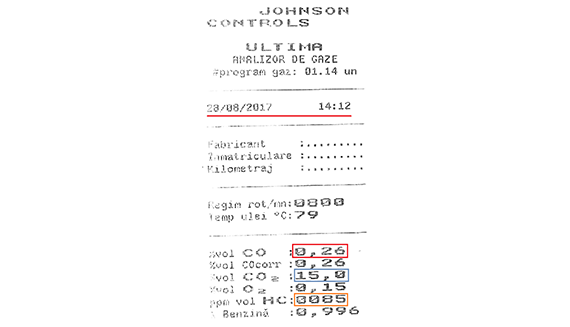 20 MINUTES LATER, HC POLUTTION IS REDUCED 85 TIMES WITH
INTELLIGENT SPARK PLUGS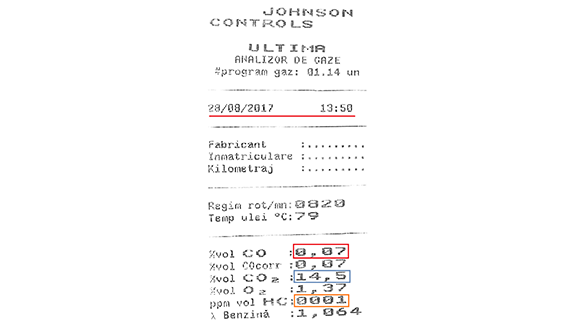 10 YEARS OLD CAR AT 121.197 MILES (~200.000 KM)
WITH OEM PLATINUM SPARK PLUGS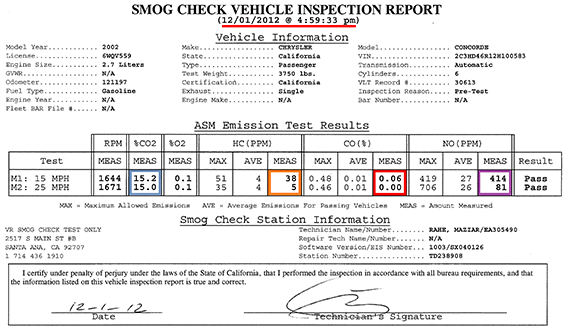 15 MINUTES LATER, SAME CAR WITH
INTELLIGENT SPARK PLUGS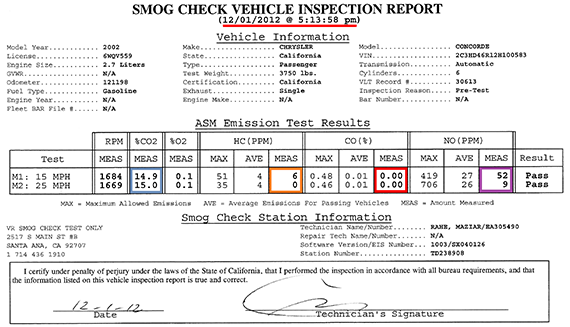 NEW CAR AT 3815 MILES (~6000 KM)
&nbsp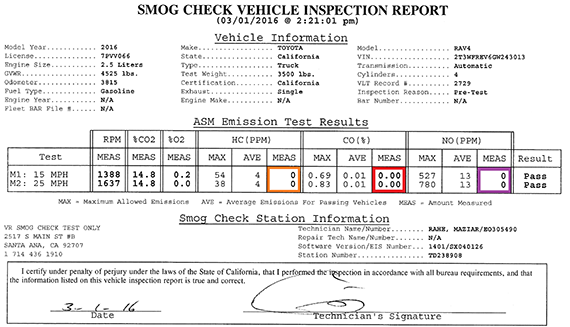 GASOLINE VEHICLES BETTER THAN ELECTRIC VEHICLES!
&nbsp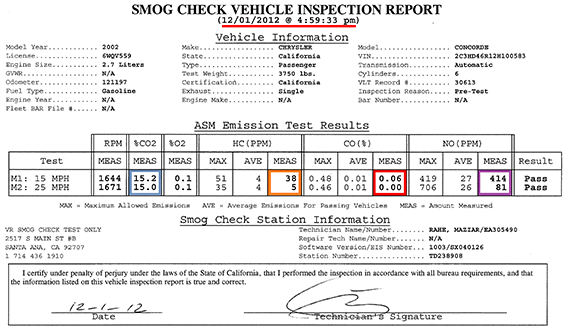 EMISSIONS : 0
RANGE : 2 times LONGER
REFILLS : 20 times FASTER THAN BATTERY RECHARGE
GAS STATIONS : EVERYWHERE
Comparing the efficiency and life expentancy of the new and revolutionary Intelligent Spark Plug with today's spark plugs is similar to compare the new LED light bulbs with the old incandescence light bulbs!
Fuel Efficiency
And Power Tune-Up
Intelligent Spark Plug 360 reduces overall fuel consumption, saving your time and money with less trips to the pump.
High
Performance
Improve your car's overall performance and acceleration from stops with higher torque at low RPMs.
ECO-Friendly

Intelligent Spark Plug 360 reduces emissions and pollution up to 80%, helping the environment without affecting performance.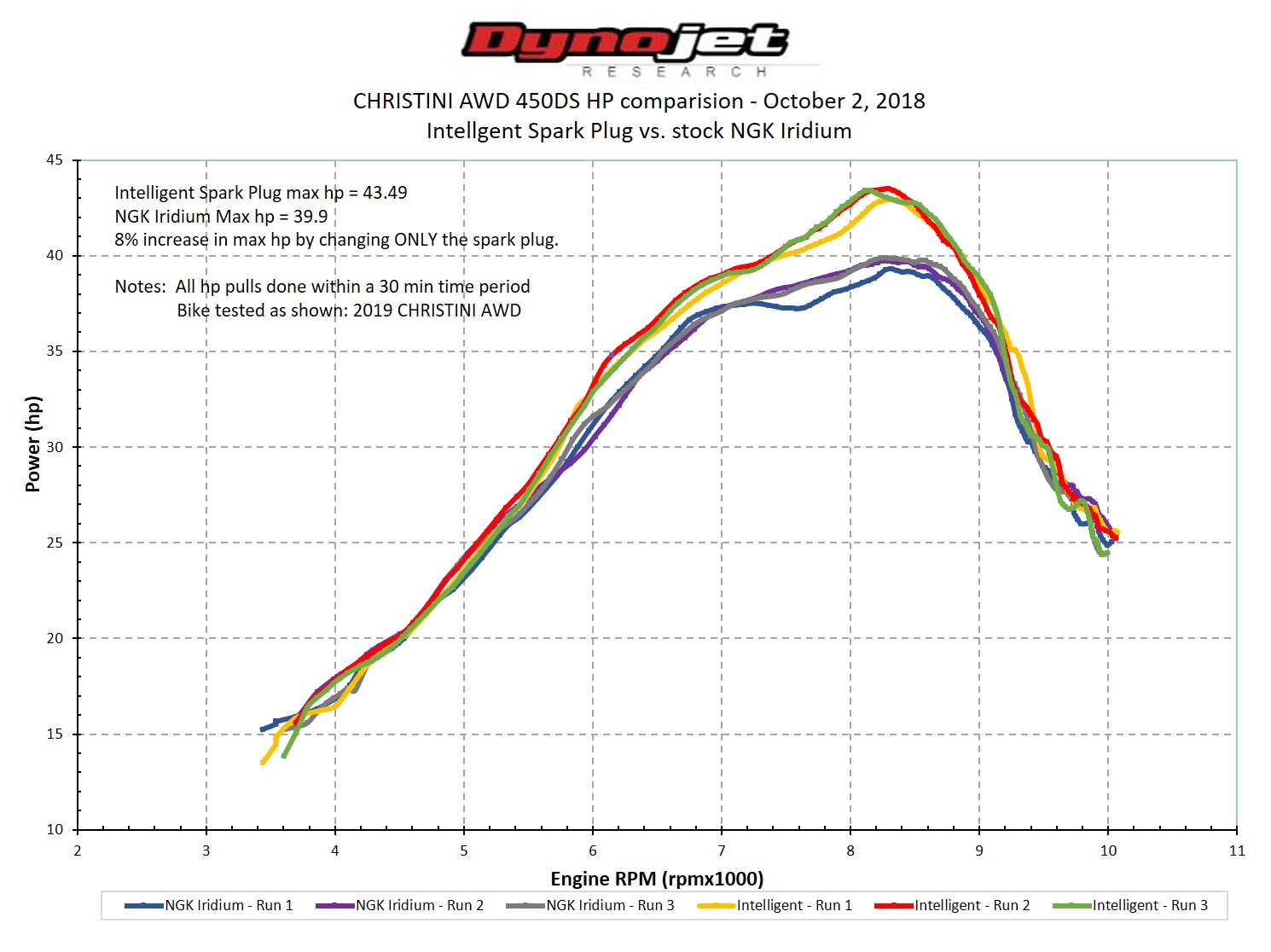 Power using Regular vs Intelligent Spark Plug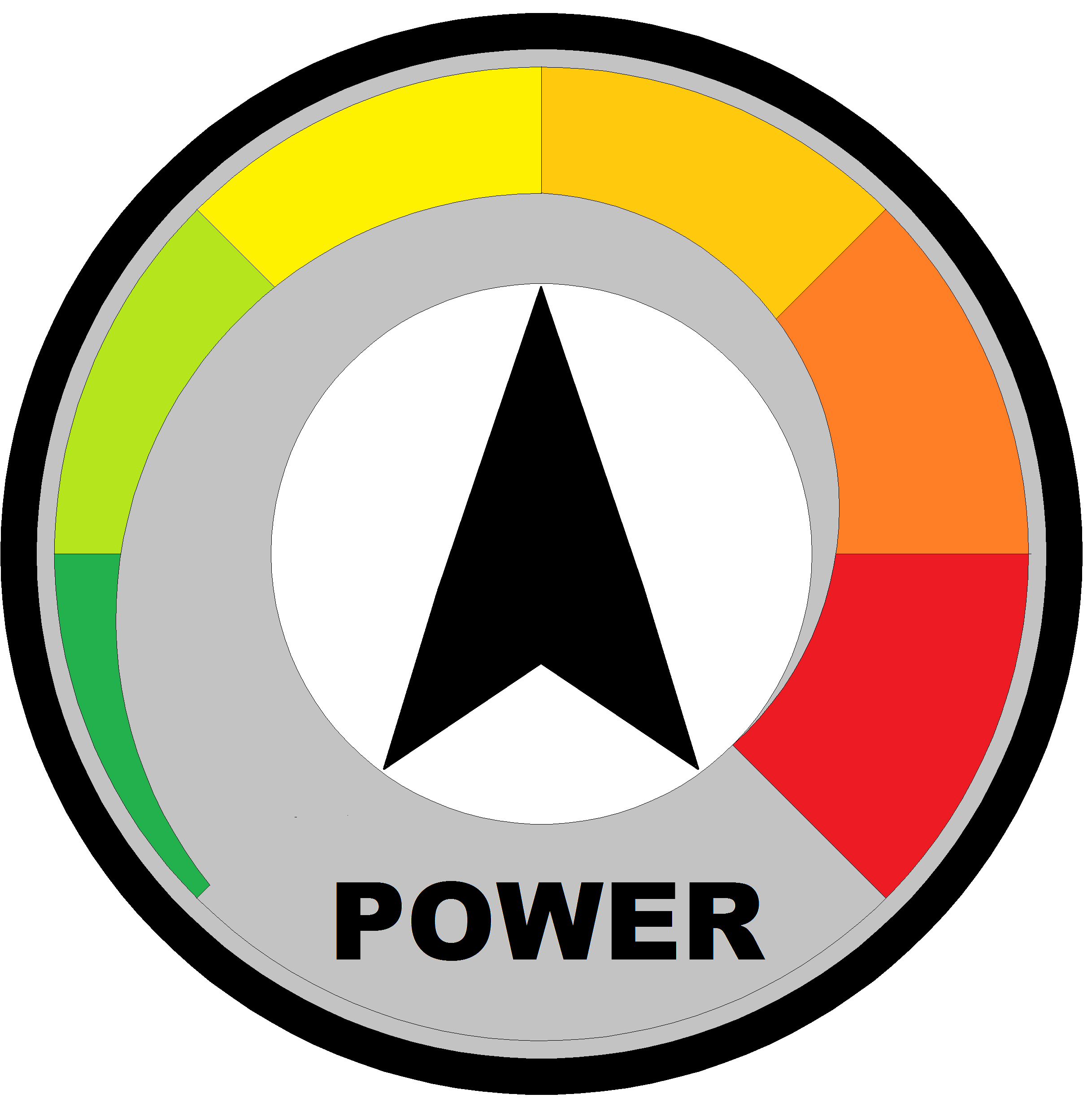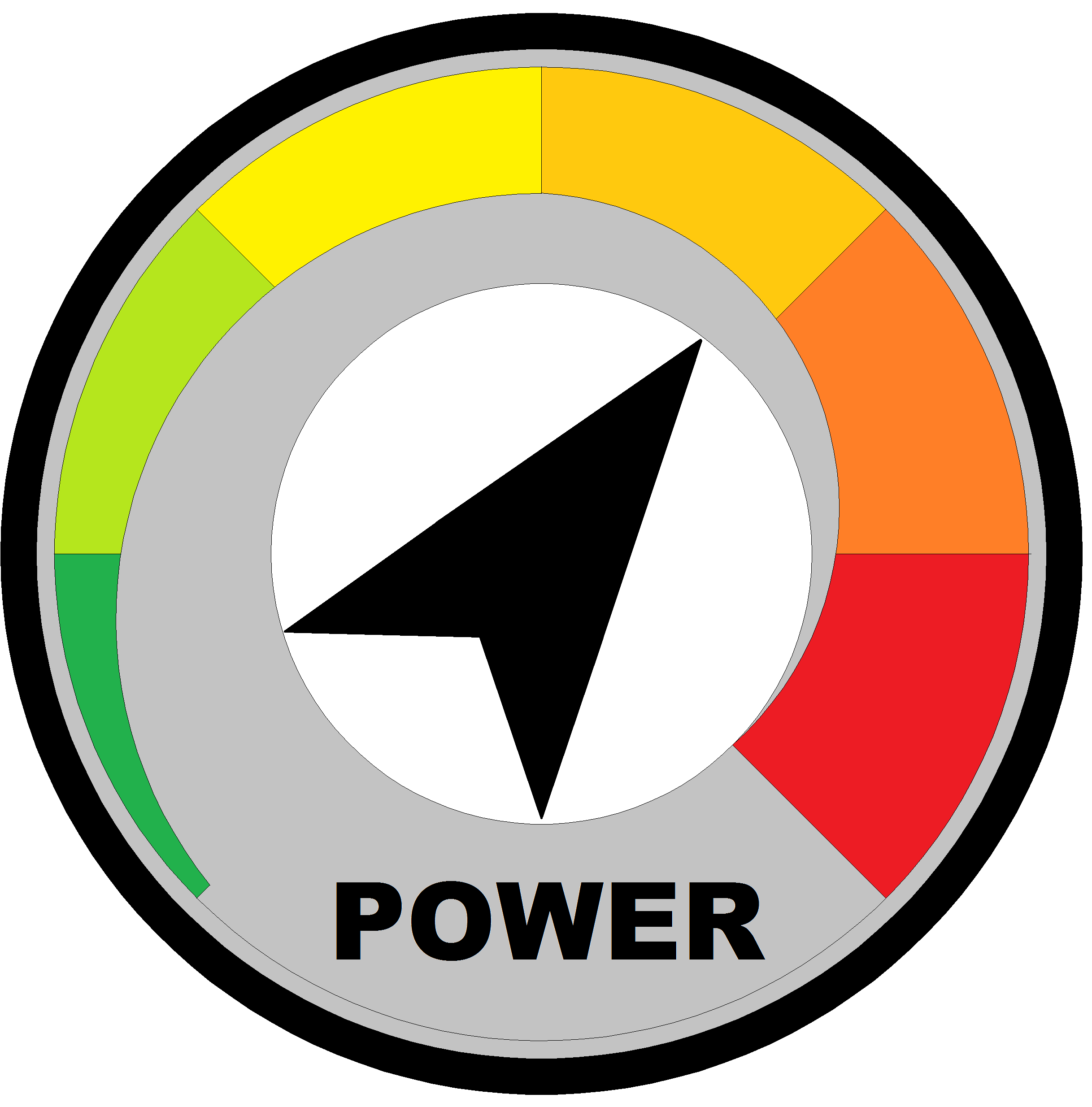 Fuel economy using Regular vs Intelligent Spark Plug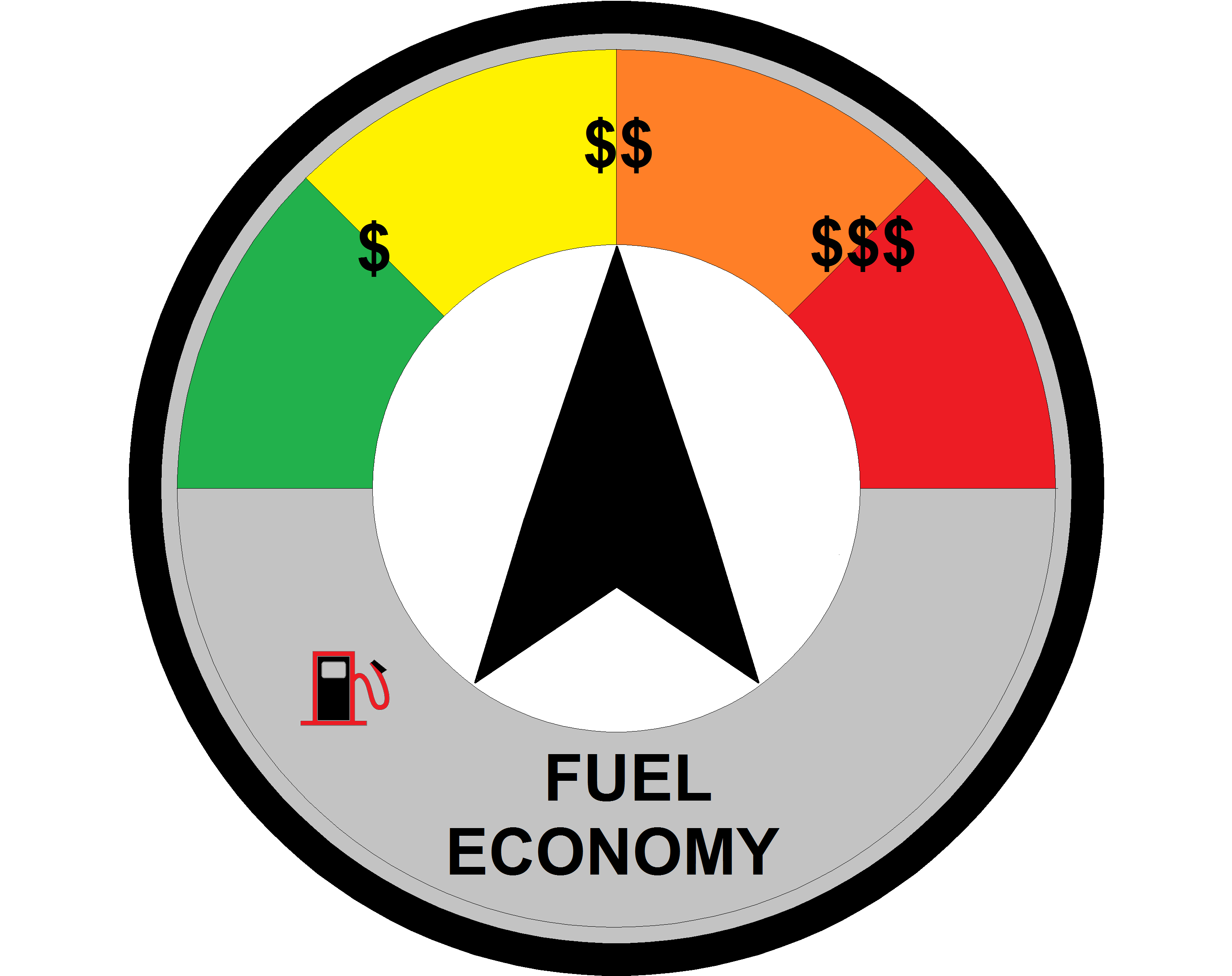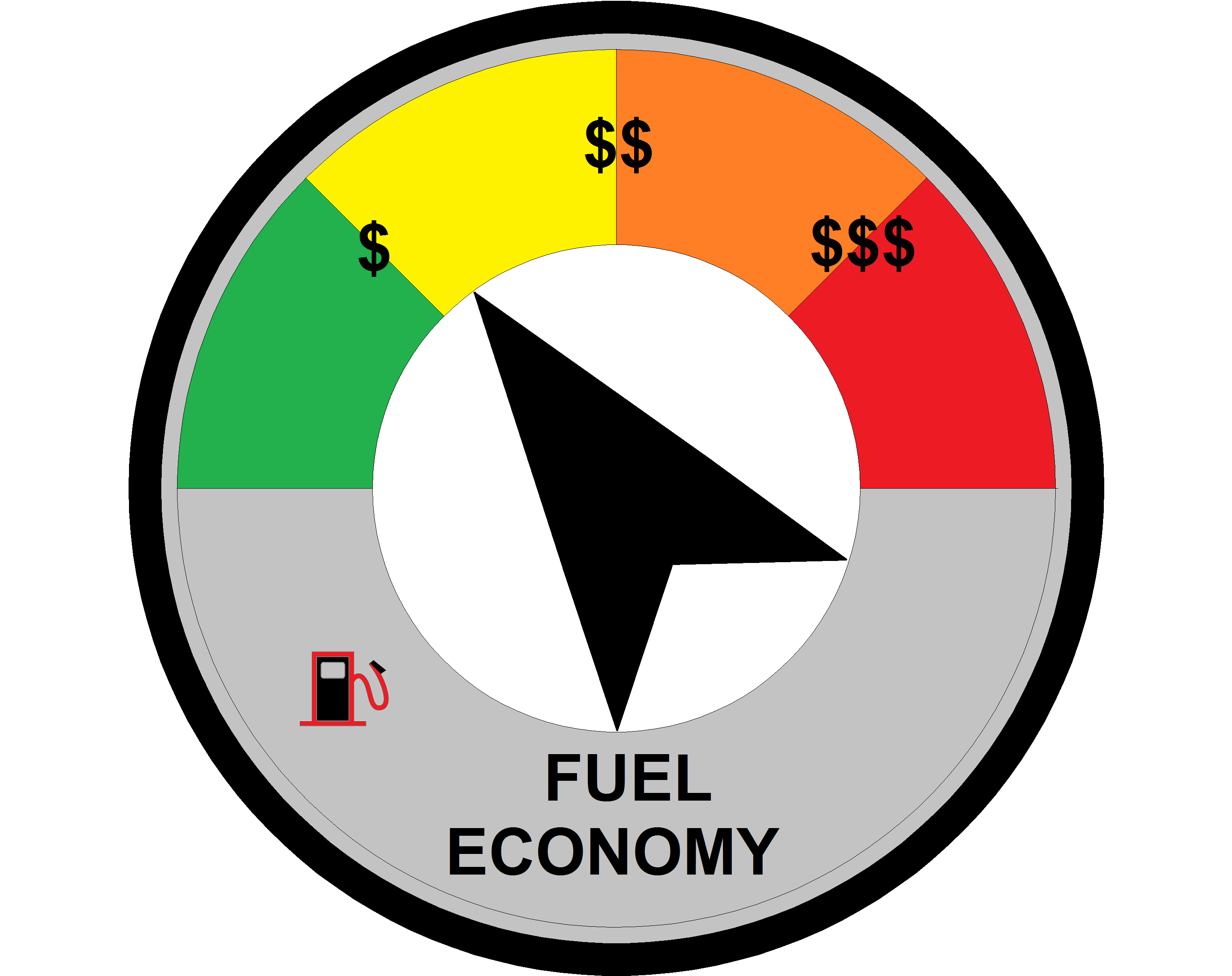 About the Intelligent Spark Plug
THE LPC INTELLIGENT SPARK PLUG REDUCES EMISSIONS AND POLLUTION UP TO 80%... THAT IS LIKE REDUCING UP TO 8 TIMES THE NUMBERS OF THE VEHICLES THAT POLLUTE THE AIR THESE DAYS, WITHOUT AFFECTING THE CONVENIENCE OF TRANSPORTATION.
Delivers the sparks in a toroid or doughnut shaped area positioned equally away from: the cylinder walls, from the top of the combustion chamber and from the bottom of the combustion chamber (piston); 360 degrees around the center electrode.
LPC Intelligent Spark Plug is measuring where the fuel-air mixture is richer (in fuel) and strikes/ignites in that precise point…generating higher torque and significantly reducing harmful emissions; please see the video demonstration.
Intelligent spark plug have an infinite numbers of spark paths 360 degrees around the center electrode and a spark target volume in excess of 125 cubic millimeters; 25 to 1000 times bigger than any conventional spark plug.
Any of the today's available conventional spark plug with: 1, 2, 3, 4... electrodes have a finite numbers of spark paths (1, 2, 3, 4...) and the target volume (the volume between the electrodes where the spark can occur) measure somewhere between 0.125 and 5 cubic millimeters.
The most recent conventional spark plugs, Iridium, have the smallest spark target volume, only some 0.125 cubic millimeters, due to the smaller dimension of the diameter of the central electrode.
Intelligent spark plug, due to the best distribution of the sparks, 360 degrees around the central electrode, it is backed by a life time warranty on the premium performance version and by 7 years / 100,000 miles for the regular version!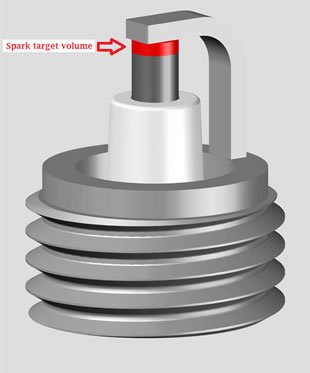 Platinum
Spark Plug
Conventional Spark Plug Platinum Volume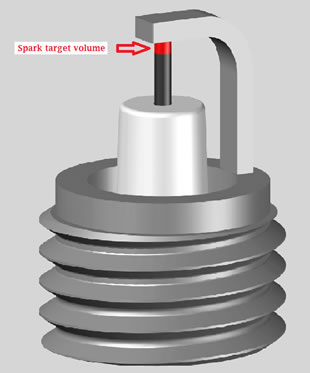 Iridium
Spark Plug
Conventional Spark Plug Iridium Volume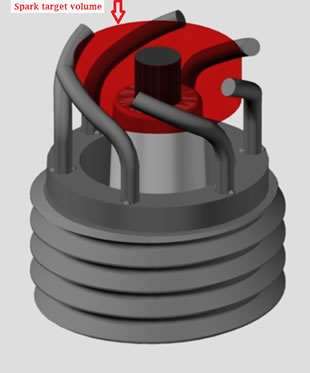 Intelligent
Spark Plug 360
Intelligent Spark Plug 360 Volume
Frequently Asked Questions
Combustion engine transforms fuel's energy in torque, residual heat and smog.
Fuel = Torque + Heat + Smog
On Highways, the gasoline engines run at high RPMs (2,000 - 3,000 RPMs) and due to excellent fluid dynamics, the air-fuel mixture is highly homogenous. This proper air-fuel mixture leads to good combustion that transforms most of the fuel in torque and not much into residual heat or smog.
It is a fact that there is no much pollution on highways that are free of traffic jams.
On city driving conditions, when gasoline engines operates at low RPMs (600 - 800 RPMs), the fluid dynamics are not high and the result is a none-homogenous air-fuel mixture. The poor air-fuel mixture leads to slow and incomplete combustion and a good part of the gasoline transforms into residual heat and deadly smog.
The more residual heat is inside the combustion chamber, the more energy we need to spend on : cooling system, water pump and electric fans too cool the engine and mantain its normal operating temperature.
Most of the smog is produced in cities with congested traffic by combustion engines that run at low RPMs
The air - fuel mixture is not homogenous.
Some areas of the combustion chamber will be "richer" (more fuel than air) and some areas will be "leaner" (more air than fuel).
Today's spark plugs strikes (discharges) always in the same point/points in a very limited volume of the combustion chamber. If in that specific point/points, the air - fuel mixture is leaner compared to the rest of the combustion chamber, the combustion will be slower and weaker, and a good part of the fuel's energy will waste as residual heat and smog, instead of being converted to torque.
One solution that is widely accepted is to convert gasoline engines to natural gas. Natural gas is mixing a lot better with air inside the combustion chamber at low RPMS, and consequently, the energy from the fuel is transformed mostly into torque and not so much into residual heat and deadly smog.
The new and revolutionary Intelligent Spark Plug can measure and determine the points where the air-fuel mixture is richer inside the combustion chamber and strike (discharge) in these precise points. This process leads to a faster and complete combustion, instantly improving engine efficiency and converting most of the fuel's energy in torque rather than wasting it in residual heat and deadly smog.
The conversion costs thousands of dollars for each vehicle, it is time-consuming, and is adding additional safety hazards.
It will be impossible to convert the existing 1 billion gasoline engines to natural gas. Refueling will be another big inconvenience due to the very limited availability of natural gas charging stations.
Installing Intelligent Spark Plugs on any gasoline engine is a low-cost service maintenance procedure that will cut emissions, improve engine efficiency, and extend engine's life expectancy. With Intelligent Spark Plugs we will continue to take advantage of the existing gas stations infrastructure, with an even better autonomy between refueling.
Actually with the Intelligent Spark Plugs, a gasoline engine powered car is better than an EV (Electric Vehicle):
Both work with virtually ZERO emissions
Driving range between refills (battery recharge for EVs) is more than double for the gasoline engine vehicles
Refill time (battery recharge time for EV), takes couple minutes for gasoline engine vehicles and more than 40 minutes for EVs
Gas station infrastructure is available virtually everywhere; EV charging stations have a very limited network and sometimes not all charging stations are compatible with all EV make or models.